Dr Andrea Giovanni Carini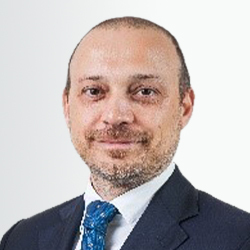 With over 15 years' experience in corporate service and legal Andrea managed, during his career, a large portfolio of clients throughout various sectors. Andrea was Director for Banks in Luxembourg leading corporate services team who have taken an active role in the field, both in local professional circles as well as internationally.
He is also Partner at "Guarnieri & Partners" International Law Firm. He garnered the reputation of a distinguished Corporate Services specialist, established throughout several years of providing sound legal advice by his pragmatic approach.